Subgroup analysis: How to evaluate post hoc tests for significance in failed clinical trials
$149.00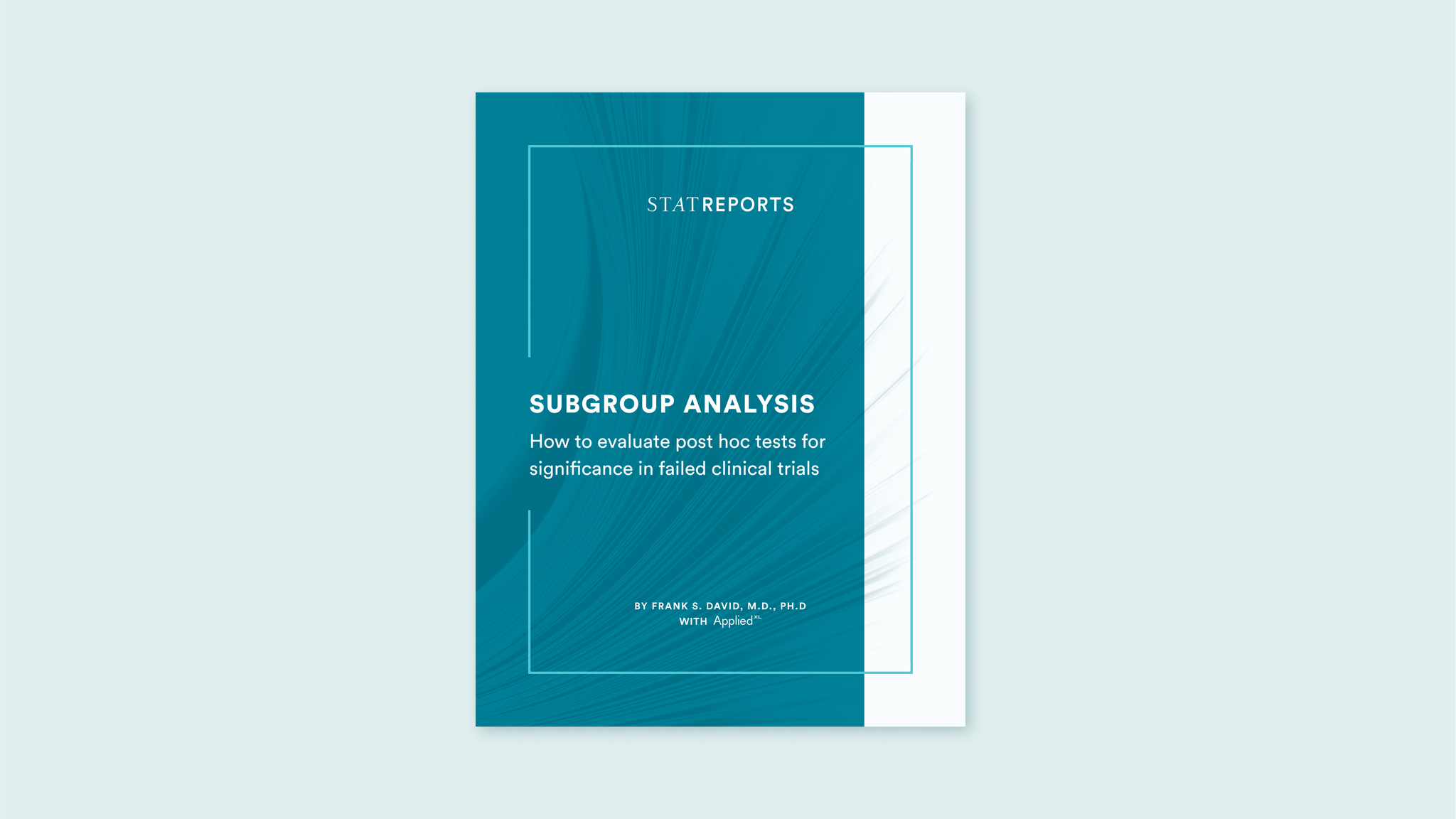 If you spend enough time following biotech, you'll encounter a common situation: A big clinical trial fails, but the company points to a glimmer of an effect in a subset of patients. The next thing you know, the firm is launching a big follow-up study focused on that subgroup, often accompanied by a big fundraising push. There are good reasons to be skeptical of these follow up studies, but they can yield important insights that are ultimately green-lighted by regulators.

In this report, biopharma consultant Frank David, M.D., Ph.D., author of two highly popular drug industry handbooks — "The Pharmagellan Guide to Analyzing Biotech Clinical Trials" and "The Pharmagellan Guide to Biotech Forecasting and Valuation," helps to evaluate these subgroup analyses as either a source of hope or a red herring.

It's crucial to neither be overly optimistic nor dismissive of post hoc subgroup analyses. Instead, our report emphasizes the significance of focusing on the data. This report is designed to help investors, researchers, patients, and others interested in the success or failure of an experimental drug navigate this uncertain terrain with clarity and data-driven insights. By doing so, you can make a clear-eyed assessment of the likelihood that a trial replicating post hoc findings will yield positive results.

The report also features exclusive data analysis from STAT Trials Pulse, a machine learning platform by AppliedXL that generates real-time insights and risk assessments on studies registered in clinicaltrials.gov, and can provide early warning signals of failure for some of these follow-up studies.