2021 Update: Ranking biotech's top venture capital firms
$499.00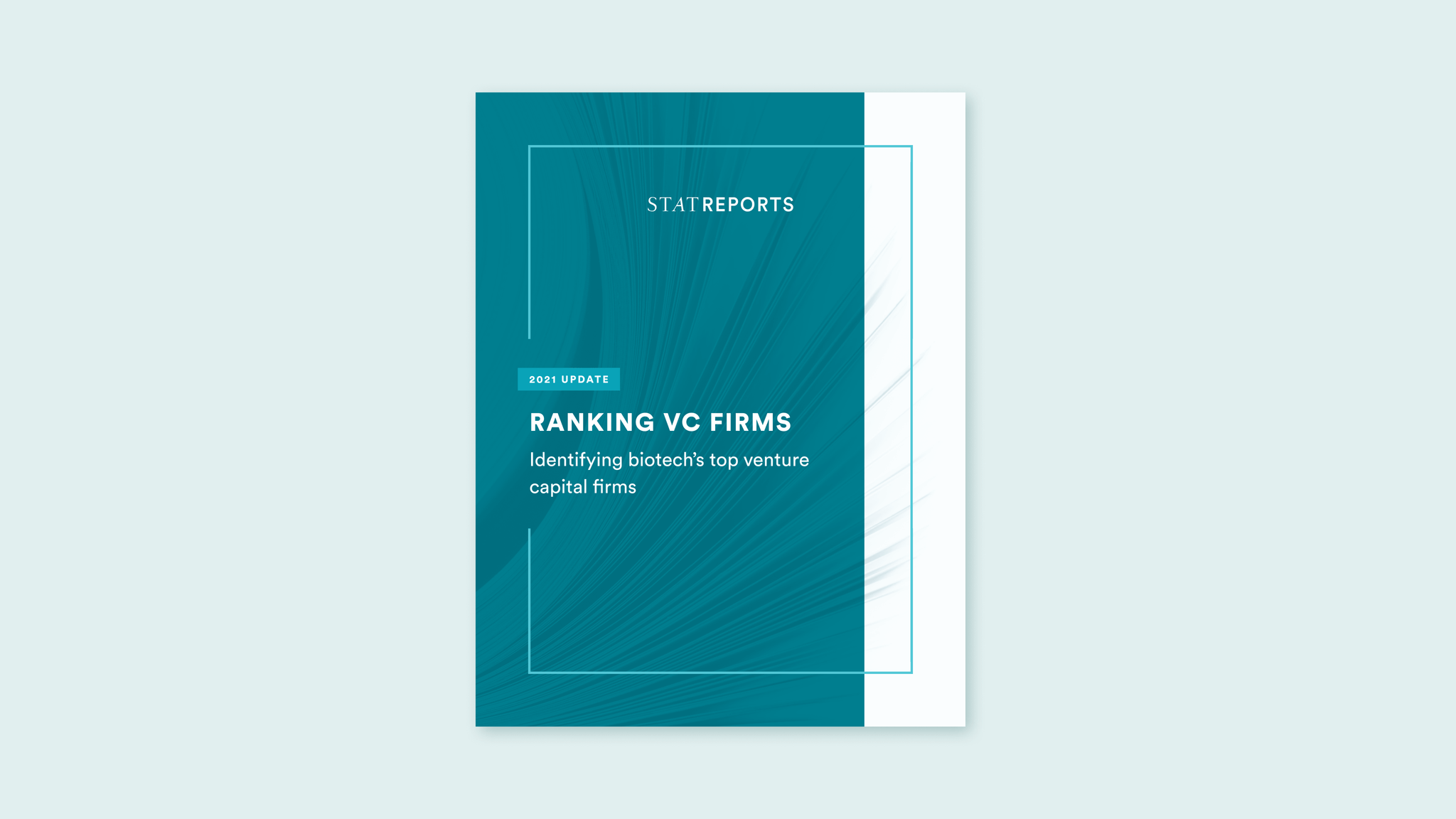 Published: Aug. 2021
Last year, STAT's Kate Sheridan filed numerous Freedom of Information Act requests and combed through private returns data for more than a dozen of the biggest names in biotech venture capital. The resulting report — which profiled these firms and their executives, explained the strategies and companies behind their performance, and ranked them based on who delivered the best returns to shareholders — was one of our most popular STAT Reports to date.

Our latest STAT Report is an update of the classic, this time with 2020 data. It features some jaw-dropping numbers from behemoths like Flagship Pioneering, some surprising shakeups, and a few new "faces" — including Lilly Asia Ventures and Mission BioCapital.
Review the 2020 edition of this report here.
How it works
Add this report to your cart, and then complete the checkout process. Once you have, you'll receive an email with the link to download the full report file. This report is digital-only, so you will not receive a printout.
Preview
Take a peek at what's included in this report.