Failed trial, successful drug: How a negative readout can lead to FDA approval
$149.00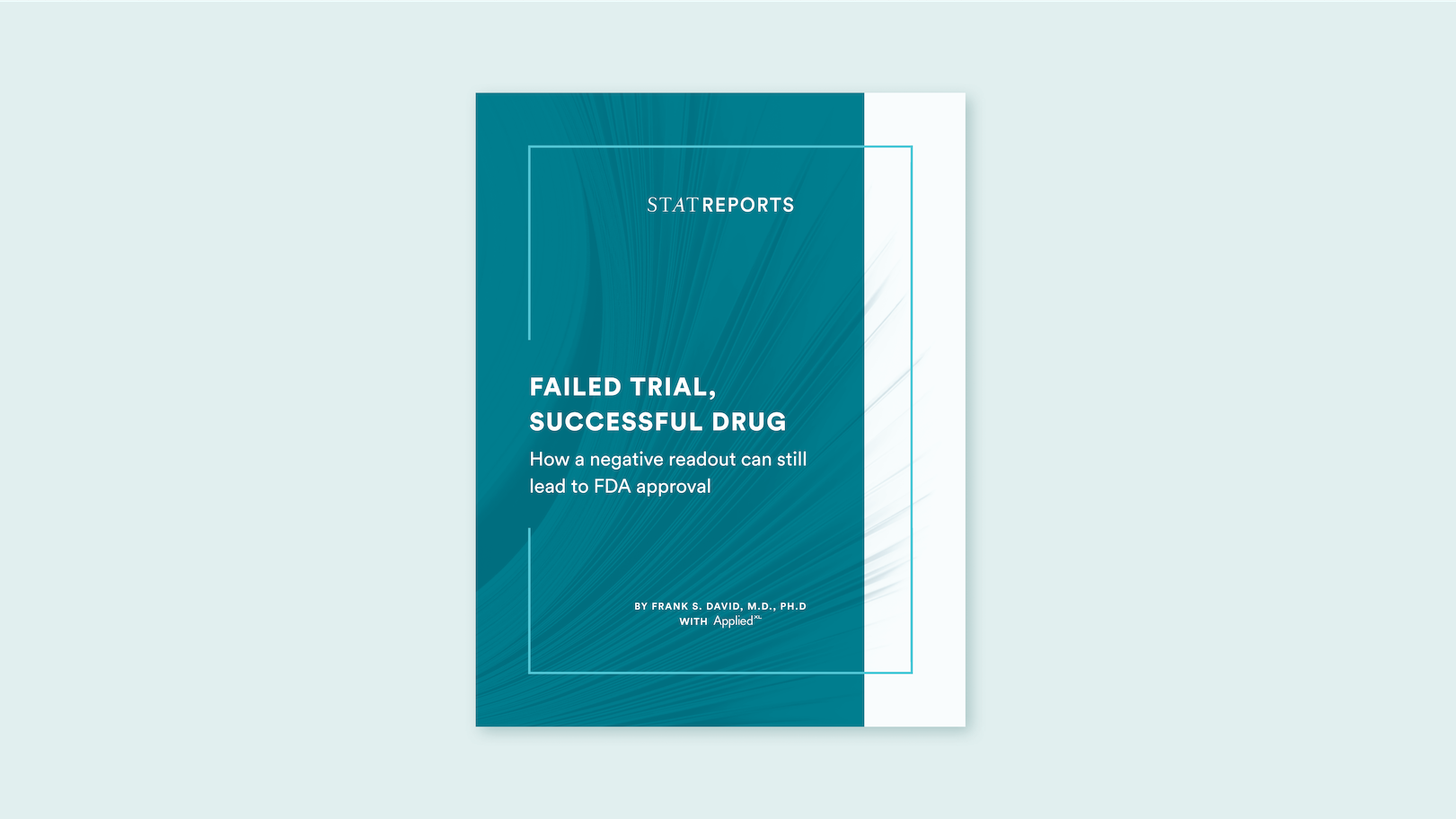 A failed late-stage clinical trial is bad news for patients, the drugmaker, and investors who made a bet that the product would be successful. But it doesn't always mean the end of the road for a new drug.
In our latest report, biopharma consultant Frank David, M.D., Ph.D., author of two highly popular drug industry handbooks — "The Pharmagellan Guide to Analyzing Biotech Clinical Trials" and "The Pharmagellan Guide to Biotech Forecasting and Valuation"  explores the regulatory rules that give the FDA the flexibility to approve a drug and aims to help investors and biotech companies evaluate negative clinical studies to assess whether there's still a viable path to market. It also covers what may be the most critical factor in getting therapies with negative data approved — the sponsor's relationship and experience with the agency.
While drug approval is expected to be based on safety and effectiveness, several drugs have been approved by the FDA despite mixed or negative clinical results, while others were rejected. With the help of STAT Trials Pulse, a machine learning platform developed by Applied XL that generates real-time insights and risk assessment on studies registered in clinicaltrials.gov, we'll show how early signs in a drug's developmental path can predict trouble and why.
Clinical trial failures are a part of life in biotech, but they don't have to mean the end of the road for promising new therapies.
The report also features exclusive data analysis from STAT Trials Pulse, Applied XL's AI-powered platform that automates clinical trials intelligence, saving you time and surfacing early risk indicators.