Clinical trial delays: what they mean and why you should care
$149.00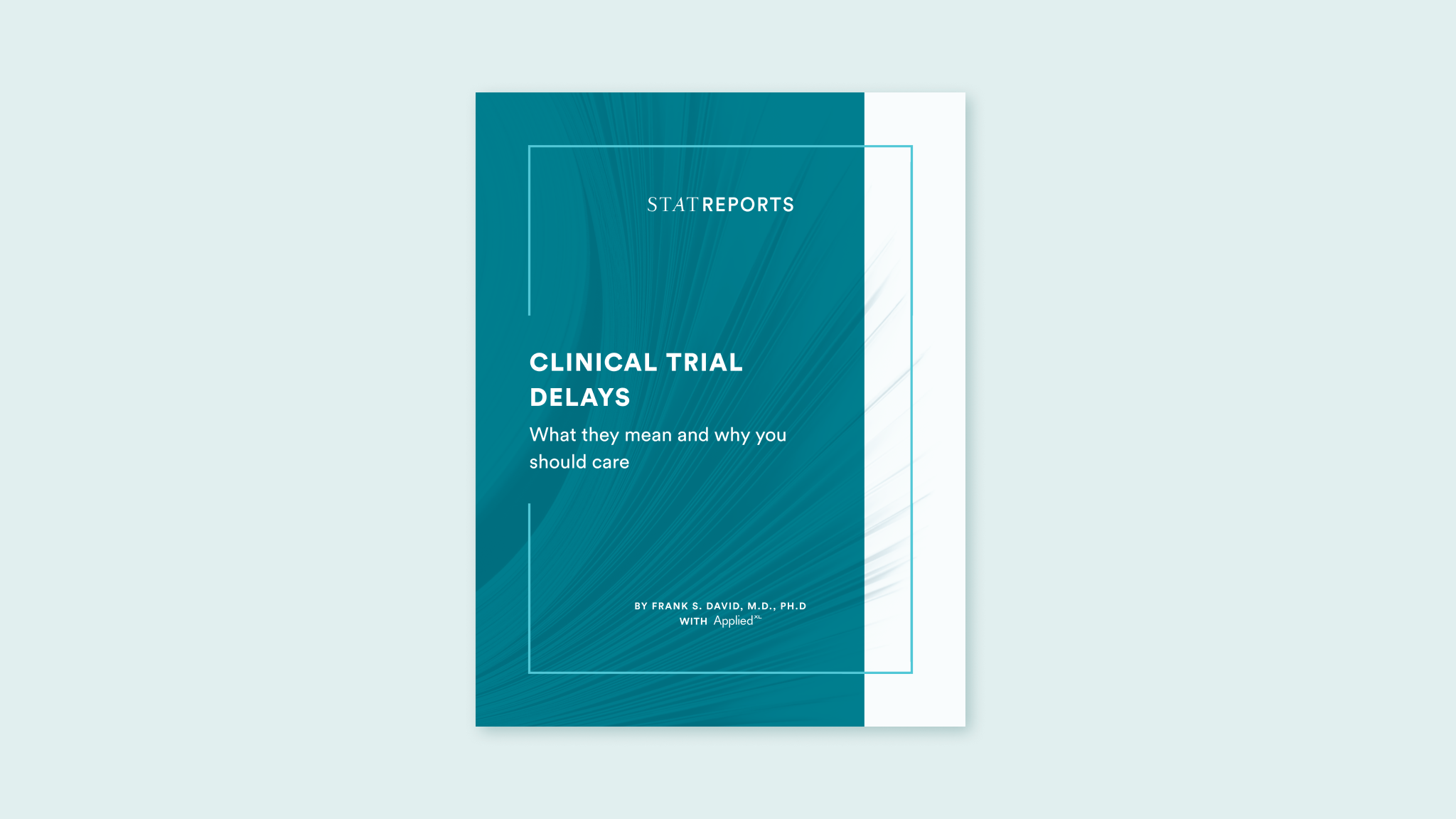 When it comes to clinical trials, time is money. And a delay in a trial can mean a drop in a drug's net value, lost ground to competitors, or an increased risk of failure — or it can signal more bad news to come.
But not all trial delays are red flags. How often is a pushed-back timeline a bad omen? How often is it a minor inconvenience? And how can you predict the difference? It's not as easy as it sounds: It can be hard to get full information about trial delays, and details are often even sparser if the sponsor is a large pharma company or a private biotech.
In this special STAT Report, the first of three on clinical trials, biopharma consultant Frank David, M.D., Ph.D., author of two highly popular drug industry handbooks — "The Pharmagellan Guide to Analyzing Biotech Clinical Trials" and "The Pharmagellan Guide to Biotech Forecasting and Valuation" — provides the answers that people who track the progress of clinical trials need most. 
The report also features exclusive data analysis from STAT Trials Pulse, Applied XL's AI-powered platform that automates clinical trials intelligence, saving you time and surfacing early risk indicators. With the purchase of this report, you will receive one month of access to the platform.
In this 28 page report, you will find:
Information about the various causes of trial delays, their potential impacts, and how to tell if you should be worried or not.

Insights from real-life examples of companies whose trials were pushed back.

Proprietary analyses of the frequency, length, and impact of holdups in a clinical trial's timeline.